In NSW primary schools, the study of a language is optional.
Language study allows students to develop communication skills, learn about languages as systems and explore the relationship between language and culture. Students engage with the linguistic and cultural diversity of societies and reflect on their understanding of social interactions.
Broader Bundjalung Language Program
A Broader Bundjalung Language program was introduced in 2018. The program started with Stage 2 students accessing a 40 minute lesson each week. The program will extend into other stages next year. Lessons are delivered by our Aboriginal School Learning Support Officer and Bundjalung Language Tutor, Penina Papworth. She has been working collaboratively with Glen Rhodes, Teacher Aboriginal Language and Culture to develop the program being delivered. This is an exciting addition to our school's cultural education program and was very positively received and endorsed by the Aboriginal parent body during the parent consultation meeting. Penina is teaching the students some basic words, including how to say 'hello' - Jingi Walla, and how to introduce themselves 'I am…' - Ngoy Gulla… (the 'g' is 'Ngoy' silent!).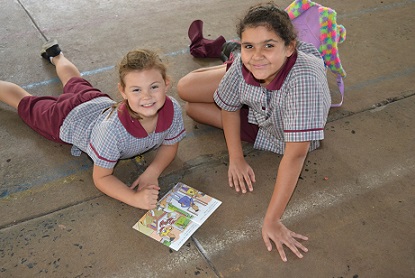 Langauge Programs
Students at WRPS have the opportunity to engage in language programs through enrichment groups. Students have been exposed to Japanese, Italian and Spanish. They have learnt basic words and phrases such as greetings and have also learnt about the cultures associated with the languages.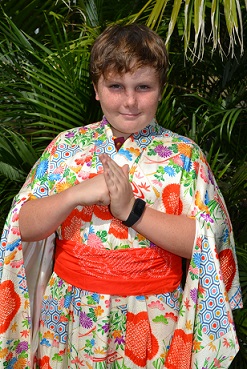 English as an Additional Langauuge/Dialect (EAL/D)
Offers specific support to students for whom English is an additional language or dialect. Learning English is essential for success at school and for further education. Student support aims to develop EAL/D students' English language competence and improve their learning outcomes throughout the curriculum to a level where they can fully participate in schooling and independently pursue further education and training.