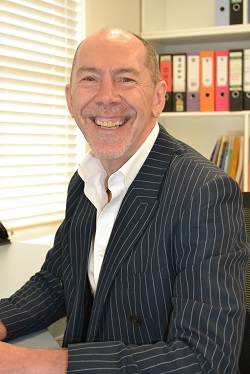 Mark Scotton
Hello, my name is Mark Scotton. I had the privilege of being appointed as Relieving Principal at Wyrallah Road Public School in November of last year, and will remain in the position until the end of 2020 when the substantive Principal returns from leave.
My education career started out in the UK. My first leadership role was a Deputy Principal of an inner-city school in Nottingham. During my time in this role I participated in a Teacher Exchange Program and came out to work in Australia for a year, undertaking the role of Assistant Principal at Alstonville Public School. And so began my love for this amazing country! Following the exchange, I returned to the UK and was successful in being appointed as Principal of a primary school in Derbyshire. However, my family and I were already set on returning to Australia at the first opportunity, and when, in 2010, I was appointed as Principal of Rosebank Public School here on the Far North Coast, my family and I moved over to Australia to stay.
In 2013, I was delighted to be appointed as Principal of Lismore Heights Public School (which remains my substantive school). Since that time, I have been an extremely proactive member of the Lismore's Town Principal group who work collaboratively to secure outstanding educational experiences and outcomes for all public school students in the Lismore area.
I am thrilled to have been offered the opportunity to work alongside the extremely talented and enthusiastic staff that we have here at Wyrallah Road Public School, and will direct my leadership experience to ensure that our students continue to thrive and reach their potential in this positive and engaging learning environment.